For many people, Salt Lake City is always a surprising entry on any list of top LGBT cities. It's easy to forget that the city itself is actually much more liberal and welcoming than many parts of Utah. It has a number of LGBT-owned businesses, bars, restaurants, and clubs. Despite the fact that the Mormon Church is based in the city, it's not at all what many would expect. Even the church has supported a number of bills aimed at protecting LGBT citizens, although they always want to make certain there are religious exemptions.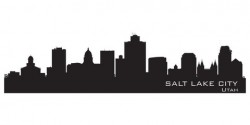 Recently, this city of contradictions has found itself in the headlines once against as the Salt Lake City Council has pressed for renewed discussions on the city's LGBT protections and how the residents of Salt Lake City are treated. The initiative was announced on October 17, 2016, and was sponsored by council members Derek Kitchen and Stan Penfold.
This initiative aims at starting a year to a year and a half long discussion with business owners, residents, and public officials about Salt Lake City's public accommodations law. This law would, if passed, offer protections to residents from being told to leave a business due to their gender identity or sexual orientation.
These public accommodation laws cover any facility that is used by the general public, even if that facility is technically considered private property. Locations covered by the law include educational facilities, recreational facilities, rental establishments, retail stores, and other establishments offering services to the public. Federal law prevents any discrimination based a number of factors at these establishments, but it does not cover sexual orientation or gender identity. Currently, 45 different states have passed laws adding orientation and/or identity.
Utah does currently does protect LGBT citizens from discrimination in employment, both as public and as private employees. However, neither the state nor the city has a public accommodation law. Following the discussions, such a bill may be introduced.
Kitchen and Penfold made their announcement during a Human Rights Commission conference regarding the HRC's 2016 Municipal Equality Index. The index looks at the city's various LGBT protections, services, policies, and other inclusive laws to determine how friendly it is to those in the community. This year, Salt Lake City received a score of 69 out of 100, the highest of the eight different cities in Utah to be included on the list. However, the city would have ranked higher if a public accommodation law was in effect.