This blog is covered with helpful guides that cover every aspect of the buying process. However, it is primarily geared towards people who are already actively seeking homes.
But if you're someone like a recent college grad or a long-term homeowner, you may not know or remember the very first basic steps it takes before you even contact your agent or bank.
Here's a quick list of all the things you'll need to do.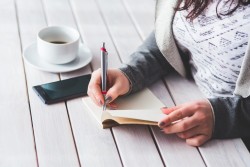 Get All of Your Financial Documents
You can't make a real estate budget or a long-term plan unless you know how much money you have to work with. Gather all of the paperwork you have that has an impact on your net worth. These things include your properties, debts, loans, and your retirement/investment/savings.
If you don't have these things in paper form, there are plenty of handy internet tools that can help.
Check Your Credit and Spending
Now that you have your paperwork together, you should read through them and see what your cash flow is and base your real estate budget on that cash flow. If your finances aren't in good standing, you may want to sort the issue out and come back to it in a year.
Also do beware that if you move to a place with a low cost of living, your salary will probably decrease to match.
Obtain a Record of Past Payments
After you've figured out your cash flow, get a record of some of your past payments like loans and bills. If you saved your stubs, then you're golden. If you didn't, your bank or the organization you're paying will be able to give you another copy.
Decide the Area You Want To Live In
This is the fun part.
Look through a real-estate website or search engine and narrow down the areas you want to live in. If you find a house you're interested in, that's great! If aren't able to, don't worry about that so much. We will be able to help you when you contact us.
Begin Setting Cash Aside For Your Down Payment
Mortgages and apartments of any kind require a down payment.
For a typical mortgage you'll need between 5 and 20 percent of the total price of the house to put down in cash. If saving that much sounds like a tall order, don't worry. There are many different financing options and loans that can help you lower the down payment amount even further.
For apartments, the process is much less involved. You'll need to pay for a background check and the security deposit. You'll also probably need to pay the first month's rent in advance. Overall, it shouldn't cost you more than a few hundred dollars plus rent.