According to recent research led by Amin Ghaziani, a sociologist at the University of British Columbia, and released in his new book There Goes the Gayborhood, gay men living in historically gay neighborhoods have declined by eight percent in the last ten years.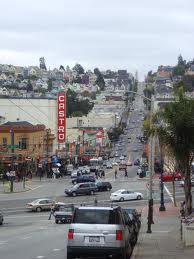 Ghiziani's research noted that gayborhoods including the Castro district in San Francisco, Chelsea in New York and Boystown in Chicago are changing due to the number of heterosexual households moving into those areas and the number of gay men moving to heterosexual neighborhoods.
Mainstream American's have come a long way towards understanding and accepting that gays are just like them with the exception of their sexual preferences. A study conducted by the Pew Research Center in 2013 found that 60 percent of the American public think gays should be accepted into society and that younger groups were more accepting than those 50 or older.
Greater awareness of gays, according to the American Psychological Association, began during World War II when formerly isolated gay men and women met worldwide as soldiers and volunteers. That fact, coupled with Senator Joseph McCarthy's investigation into homosexuals holding government jobs in the 1950s, led to political demands for fair treatment of homosexuals in public policy, employment and mental health.
In recent years, the gay movement has accomplished some major victories. In 2013 alone, the following strides were made:
1. The Supreme Court of the United States ruled that the Defense of Marriage Act, DOMA, Section 3, was unconstitutional. That ruling required the federal government to recognize legal same sex marriages.
2. The Supreme Court of the United States dismissed an appeal in Hollingsworth v. Perry with the result of restoring same sex marriage in California.
3. Delaware, New Mexico, Rhode Island and Minnesota made same sex marriage legal.
Because of the above and other strides made in the fight for fair treatment, gays are increasingly gaining rights that were formerly reserved for heterosexual married couples. Gays can now be legally married in 19 states, and those states as well as the federal government must grant them the same rights as other married couples. Same sex married couples may purchase and own homes as a unit, rather than as individuals, have inheritance rights and may take advantage of state and federal benefits.
Traditionally, gay neighborhoods were created when gays set up their own communities because they preferred living in a place where they would be accepted and for safety reasons. With the increasing rights, acceptance and integration of the LGBT and heterosexual communities, gay neighborhoods are fading away.
It still makes sense to ensure the neighborhood you're considering is "gay friendly" and to do that you can connect with a top gay realtor at www.GayRealEstate.com.