When you think of some of the most popular and well-known gay villages and welcoming cities, you probably don't think of Cleveland, Ohio. In fact, Cleveland is often the butt of jokes because it seems so boring and dull. But Cleveland is home to at least four gay ghettos, and its LGBTQ community is quite large and active. If you're considering a move to the Midwest, you can do much worse than the "Forest City." Let's take a look at the different neighborhoods in and around Cleveland that are considered gay villages.
Detroit-Shoreway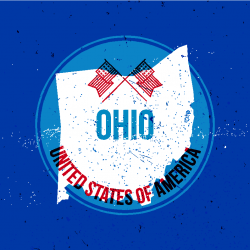 This neighborhood is located on the western side of the city and sits on the shore of Lake Erie. For those who love swimming and other beach activities, it may be the ideal home. Shopping in Detroit-Shoreway centers around Gordon Square, an area with a number of retail buildings and restaurants. Capitol Theatre offers some amazing shows and concerts, while residents can quickly travel to other parts of Cleveland via rapid transit and the Cleveland bus system.
Ohio City
One of the historic neighborhoods of Cleveland, Ohio City is also home to many LGBTQ individuals and families. Like Detroit-Shoreway, it also sits on the shore of Lake Erie. It was once its own city, but in 1854, it was rolled into the expanding Cleveland metro. For those who love craft beers, Ohio City is the place to go. It contains a large number of breweries and pubs. The neighborhood is also home to the auxiliary location of the Cleveland Museum of Art.
Tremont
Tremont, like Ohio City, is an historic neighborhood. It was once home to many German immigrants. Today, the area includes a number of art galleries and restaurants. It has been going through a revival of sorts since 2000, becoming an area where many LGBTQ professionals, hipsters, and even older couples find attractive. The dog park, historic Lemko Hall, and the various older churches make the area feel homey and add to its historic charm.
Lakewood
Lakewood isn't a neighborhood in Cleveland, but it is a nearby suburb. Home to more than 50,000 people, Lakewood provides a gorgeous view of Lake Erie to its residents. This thriving city is home to many LGBTQ individuals and couples. It's been named as one of the best places to raise children by Business Week and as one of the Top 10 suburbs in the country.
As you can see, not only is Cleveland a great place for LGBTQ people, it also has plenty of options. Contact a gay or lesbian real estate agent in the area today to begin finding your perfect home.