Should You Consider Moving to New Jersey?
If you're considering a move to New Jersey, you may start looking for great cities that are also known for being LGBT-friendly. While the state is often overshadowed by nearby neighbors such as New York and Massachusetts, New Jersey does have a number of great places for LGBT people to live. In fact, the state has a growing LGBT community because it's much cheaper to live in New Jersey and commute to Manhattan and other more expensive neighborhoods to work. Here are some of the top New Jersey areas to live for those in the LGBT community.
Maplewood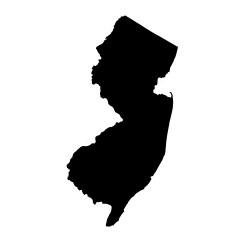 Maplewood is a small town located in the northern part of New Jersey. As such, it's perfect for commuters who are looking for that small-town feel, but still want access to everything a large city has to offer. The town's downtown area is home to several locally run restaurants and other businesses that are always welcoming no matter who you are. Many people in the city work in the theater industry and operate a local theater company.
Jersey City
Jersey City is perhaps the top LGBT city in New Jersey. In 2016, it was awarded a perfect score from the Human Rights Campaign for its dedication to LGBT rights. The city has a number of LGBT households and hosts its own pride festival every year. It's also home to an LGBT community center and even has LGBT community liaisons in both the mayor's office and the police station. Recent city ordinances have extended medical coverage for city employees to cover transgender medical needs and gender reassignment surgery.
Jersey City is larger than Maplewood. In fact, it's the second largest city in the state with over 260,000 people living in it. It's technically a part of the New York Metro Area, too, and is connected to the larger city by a number of rapid transit rail systems. The Hill and The Heights are both popular neighborhoods with unique apartments and homes.
Lambertville
Another city ranked highly by the HRC, Lambertville was only two points short of making a perfect score this year. It's located on the western side of New Jersey, almost directly opposite of Jersey City. Lambertville sits on the Delaware River and is much smaller than Jersey City. In fact, it only has about 4,000 people living in it. For those who want a very small town to call him, Lambertville will certainly fit the bill. Just because it's small, though, doesn't mean it isn't the perfect place for you to call home.