Purchasing a home is an exciting but stressful life event and emotions can get out of hand. For example, disputes can arise if you prefer the cute little house on Leaf Street but your partner prefers the condo located closer to town, or the home one partner prefers costs more than the other partner is comfortable spending.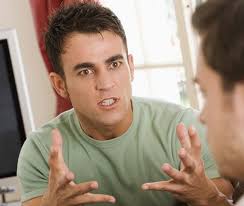 Following are some tips on how gay couples can buy a house without a breakup.
1. First and most importantly, sit down and talk! Discuss the top priorities of the type of home that you would like to purchase and come to an agreement on something that would work for both of you. For example, is a garage mandatory, how many rooms and baths would you like, and is a small lot or several acres preferred? Although your preferences may change once you begin looking at different homes, you will have an idea of the type of home that you would suit each of your preferences.
2. While you are discussing suitable homes, you should discuss how you want to own the home so that there are no misunderstandings down the road. For example, joint tenancy with right of survivorship, tenants in common or tenancy by the entirety. The ownership options vary depending on the state that you live in. States that allow ownership by tenancy by the entirety make it available to married couples only. For more information on forms of ownership, see our article Exploring Forms of Home Co-ownership for LGBT Unmarried Couples.
3. Put it in writing! Prepare an agreement that outlines all of the issues that you have agreed upon. You can add to the agreement as issues come up and you make additional decisions about buying a home together. Generally, the agreement is to resolve any potential disputes and is not a legal document. An agreement is only legally binding when it constitutes a legal agreement that a court of law will enforce. Those types of agreements must contain an offer and an acceptance where one party is agreeing to provide money, goods or perform services in return for something of value such as other goods, services or money.
4. Hire a real estate agent who specializes in working with LGBT clients. He will discuss the steps involved in purchasing a home and answer any questions that you may have. Having an agent that you trust will help relieve a lot of the stress involved in purchasing a home. For more information, see our article Top 10 Reasons to Hire a Gay Realtor for your Home Purchase.
Buying a home should be a fun adventure; relax and enjoy your search. We hope these tips on how gay couples can buy a house without a breakup will help you find and purchase your new home with a minimum of stress.