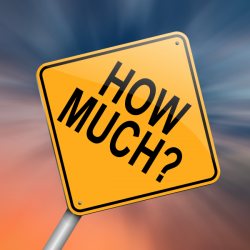 One of the most important aspects of preparing to sell your home is setting your asking price.  If you set it too high, you'll immediately lose potential buyers.  Set it too low and you may end up losing money.  So how do you arrive at that magic number that's not too high but not too low?  You'll definitely want to consult your realtor and keep these tips in mind.
Find out what your home is worth.  This can be done a few different ways.  In most areas, you can look up the market value of your home on your county commissioner's website.  This isn't the exact value of your home, but it gives you a decent ballpark figure to start with.  You will also need to have an appraisal done.  This will be a better figure for you to use, but again, it may not be where you want to start your asking price.  Remember, of course, that the buyer will also have an appraisal done, so if you set your price too high, they will know.
Take a look at what homes in your area are selling for.  If you see houses of a similar size and style in the same area going for more than their market value, it may be a good sign that potential buyers are looking to grab anything in your neighborhood.
Remember that markets fluctuate quickly.  Just because five homes in your area have sold in the past month doesn't necessarily mean yours will sell quickly.  However, it is a good sign, and your realtor will be able to help you decide if that trend is over or if your area is still popular.
Factor in your own needs when deciding on an asking price.  Can you let the property sit on the market for six months?  For some people, paying the mortgage on their new property and their old property just isn't feasible.  For others, it may be an option.  If you are moving out of state and want to completely close this chapter of your life, you may want to sell quickly.  This will put you in a weaker position when it comes to negotiations, so you may want to set your asking price a little lower in hopes of finding a potential buyer quickly.
Finally, remember that your sale price may not be what you're actually getting.  If you're paying for closing, you have to deduct that.  You also have to take out any money you have to spend on fixing things on the buyer's list, such as putting on a new roof or repainting the house.